Hello There! my name is Kasey Noelle and I am the owner of this graphics blog! I've been doing graphics for almost four years now and I really love exploring every crevice of creativity when it comes to making graphics! I'm 16 years old and live in the United States. My favorite painting is by Van Gogh titled Starry Night. It's inspirational and beautiful and I can look at it for hours and hours on end.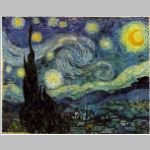 I'm also a big fan of animals, preferably dogs! I have a two year old dog named Harley and he is the sparkle in my eyes! I also have a best friend who is just as adept in art as I am! She's pretty cool... ;D
Some blogs I own/run/write for include:
KNgraphics.blogspot.com (YOU ARE HERE!)
kaseysportfolio.blogspot.com
-Extravagancestardoll.blogspot.com
-boutiquestardoll.blogspot.com
-Tylerstoptrends.blogspot.com
Thanks for reading!